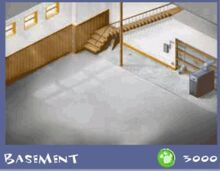 The Basement was a purchasable room for your Cub Condo in BuildaBearville. It cost 3000 Bear Bills and could be purchased at the LumBear Yard in the Market Place.
The Basement was an empty room with a wooden staircase going down to it. Users could customise the basement by adding colours and patterns to both the walls and the floor and by adding furniture that they could buy at Bearville Outfitters, Store Fur all Seasons or Bear Stuff Store.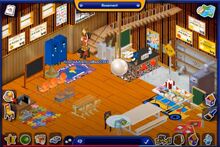 The Basement was the only room located on the lower level of the Cub Condo. Users could turn this room into whatever they liked; it could even be used as a storage room alongside the
Attic
if users didn't know what to do with it.
Community content is available under
CC-BY-SA
unless otherwise noted.