Jurassic World: Dominion Dominates Fandom Wikis - The Loop
Play Sound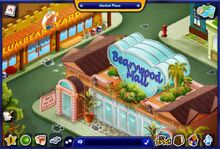 The Market Place was a place on Bearville that users could go to; it had three different buildings that could be accessed and these all allowed users to buy items for their character or Cub Condo.
In the earlier days of Bearville, the only store on the Market Place area was the LumBear Yard. Throughout 2008-2010, the Bearywood Mall was under construction and this was shown by adding in scaffolding and building work every now and then to make users excited and interested in what was going on there.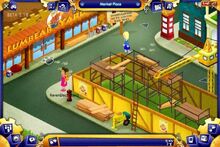 Many people speculated this would be a building for Jr. CyBearGuides only, though this ended up not being the case. Once the mall was built, the Store Fur All Seasons was also added onto the left side of it as an extra little store that was only open for specific events and seasons.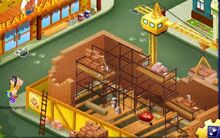 They continued to add in more building work over the years as they worked on the mall behind the scenes. It eventually opened at the beginning of 2010 for everyone to enter, though Jr. CyBearGuides got the first inital exclusive access in February 2010.
The Market Place was located on the far west side of Bearville and was quite out of the way compared to some of the other areas. This was the only place that users could purchase rooms for their Cub Condo and create their own clothing, accessories and artwork for their condo or character.
During seasonal events such as Halloween and Christmas, the Market Place got updated to suit the theme; at Christmas it would have snow placed all around and ontop of the buildings and when it was Halloween there were piles of autumnal leaves scattered all over the floors.
Buildings
Gallery